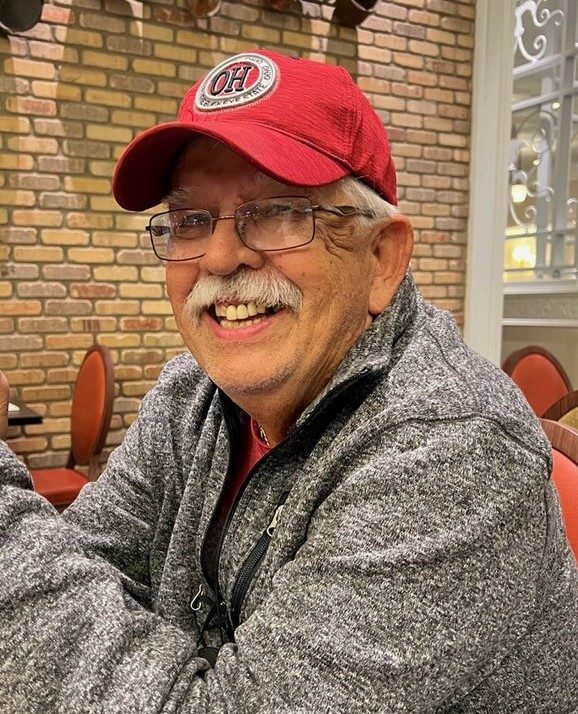 LTC WilIiam (Bill) Charles Fox, US Army Retired, passed away on October 3, 2022 at the age of 78. He lost his 2 1/2 year battle with AML (Acute Myeloid Leukemia) but loved to tell everyone that he had exceeded his expiration date. He was born September 16, 1944 in Mount Vernon, Ohio to Linda (Lanning) Fox and Charles V. Fox. He was the oldest of four children, has 5 children of his own, and 8 grandchildren.
Bill had a varied and accomplished career. He enlisted in the Army and said "yes" to every opportunity he had in the service. He was everything from a paratrooper, special forces green beret, helicopter pilot, and commanded different units in active duty military and National Guard. He served his country in Vietnam flying helicopter combat and rescue missions and was wounded in combat. He was awarded the Purple Heart and the Distinguished Flying Cross. After active duty he joined the Ohio Army National Guard which he later retired from and also worked for DLA Systems Automation Center (DSAC) and multiple private contractors. He and his wife owned a bookstore in Mount Vernon, he became a private contractor, and officially retired in 2009 to travel, play golf, and enjoy his family.
Bill and his family have lived in multiple places and enjoyed traveling, golfing, reading, motorcycle riding, woodworking, hunting, boating and fishing, and after all of the kids graduated from school he and his wife Sherrie decided to try some new adventures. They lived full time on a sailboat in Maryland and Florida and even spent winters in the Bahamas. They spent 7 years living aboard until settling on land in Port Saint Lucie, FL.in 2008.
Bill enjoyed playing cards whenever he could, loved animals, especially his dogs, and loved watching collegiate football. He will always be an Ohio State Buckeye!
Most of all he treasured his friends and family. He is survived by his wife of 34 years, Sherrie (Smith) Fox of Port St. Lucie, Florida, his children, Laura (Fox) Vinson of Boulder, Colorado, Misti (Todd) Spires of Lancaster, Ohio, Charles "C.C." Fox of Newark, Ohio, Dayna (Phillip) Fitch of Gahanna, Ohio, and Mandy (Jason) Frost of Howard, Ohio, His Grandchildren, Kirsten Spires, Justin Spires, Alex Spires, Kaylyn Campos, Lauren Campos, Madi Frost, Joslyn Campos, and Jacob Fox and his siblings Ronald (Candy) Fox, Charlyn (Eric) Green, and Deborah (Edward) Thomas. He was preceded in death by his best friend and brother-in-law George McCann, his parents, and many other close family relatives.
A memorial will be held on November 20, 2022 from 2pm – 6 pm at the 94th Aero Squadron, 5030 Sawyer Rd, Columbus, OH 43219 where friends and family can come celebrate the life of Bill with those who knew him best! Memorial contributions may be made to the American Cancer Society at https://donate3.cancer.org or by phone 1-800-227-2345