Steven Clark Bovie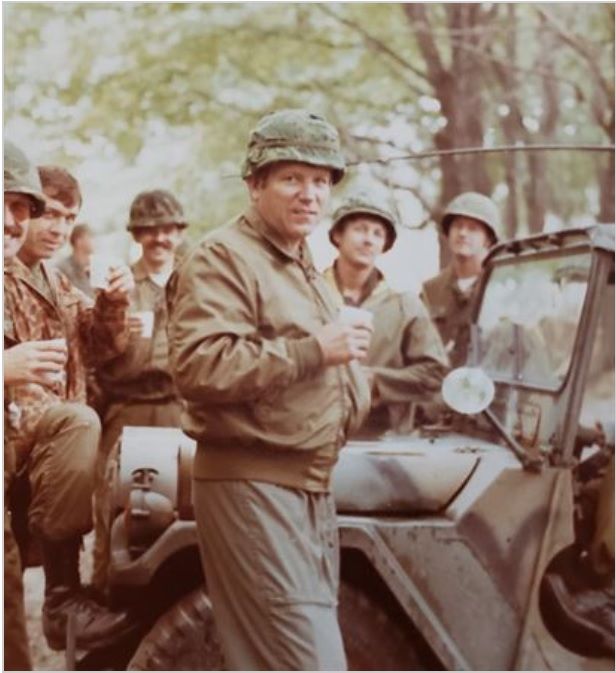 Stephen (Steve) Clark Bovie went to his heavenly home with Jesus on October 21st, 2018 after bravely battling Parkinson's Disease for 9 years. He was 81 years old.
Steve was born in Jackson, Ohio on October 4th, 1937. He was the youngest of four sons born to Frederick and Jeanetta (Jones) Bovie. He graduated from Columbus North High School in 1955 and then pursued a business degree from Ohio State University, graduating in 1959. After college he joined the army where he went to flight school. Flying helicopters was his love and became his life's work. He was a 32 year United States Army and National Guard veteran. During active duty he was stationed in Korea at the DMZ and also stateside. In civilian life he worked as a helicopter salesman and also a helicopter pilot. He retired from the flight department of NiSource in Gary, Indiana in 2006.
He is preceded in death by his parents and his three brothers, Bob, Fred, and Jim Bovie. Steve leaves behind his wife of nearly 55 years De Lee (Dee Jennings) Bovie, his children Aric Bovie, Kyle (Debbie) Bovie, and Holly (Ron) Bovie Smith and his grandchildren Brandon (Alison) Russell, Vincent (Stephanie) Hall, Ally Bovie, and Lauren, Keirstyn, and Kaylie Smith.
The family will receive visitors on October 25th at 3:00 PM at Shellman Bluff Baptist Church, 1282 Sutherland Bluff Dr., Townsend, GA, 31331. A celebration of Life Service will follow at 4:00 with dinner provided after the service. Brunswick Memorial Park Funeral home will be handling the cremation arrangements. In lieu of flowers, donations can be made in Steve's memory to The Michael J. Fox Foundation (www.michaeljfox.org) or to The Salvation Army of Coastal Georgia, PO Box 958, Brunswick, GA 31521.
To send flowers or a memorial gift to the family of Stephen Clark Bovie please visit our Sympathy Store