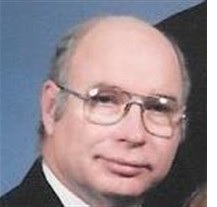 Roger D. Olson
Roger D. Olson, 67, of Columbus, passed away on July 24, 2015.
He was born on November 16, 1947 in Akron to the late Kermit E. and Mary A. (Harter) Olson. In addition to his parents, he was preceded in death by his brother Richard Olson. Roger will be greatly missed by his wife Martha (Sax) Olson; his children Rebecca (Aaron) Hoop and Douglas (Cristina) Olson; his sister, Karen (Eugene) Rininger, and his three grandchildren Layla, Samantha, and Matthew.
After high school, Roger enlisted in the United States Army and served in Vietnam. Upon leaving the Army, he joined the Ohio Army National Guard from where he retired in 1990. He then worked as an Aviation Safety Inspector for the FAA. During his time off, he enjoyed spending time on Atwood Lake.
The family will receive friends from 6-8 pm Friday, July 31 at the SCHOEDINGER WORTHINGTON CHAPEL 6699 North High Street. A memorial service will be held 10:00am Saturday August 1, 2015 at ST. JOAN of ARC CATHOLIC CHURCH 10700 Liberty Rd. Powell, OH. Fr. Jim O'Donnell and Fr. James Black concelebrants.
In lieu of flowers contributions may be made to OhioHealth/Kobacker House P.O. Box 60001, Columbus, OH., 43272-9802.
Online condolences may be sent to the family by visiting www.schoedinger.com.
To send flowers or a memorial gift to the family of Roger D Olson please visit our Sympathy Store.