Bruce Carl Ceneskie, age 74, of Canal Winchester, passed away unexpectedly Thursday, April 27, 2023, to be with the Lord and his beloved wife.
Born August 28, 1948, in Columbus to the late Carl and Ardella (Simonson) Ceneskie.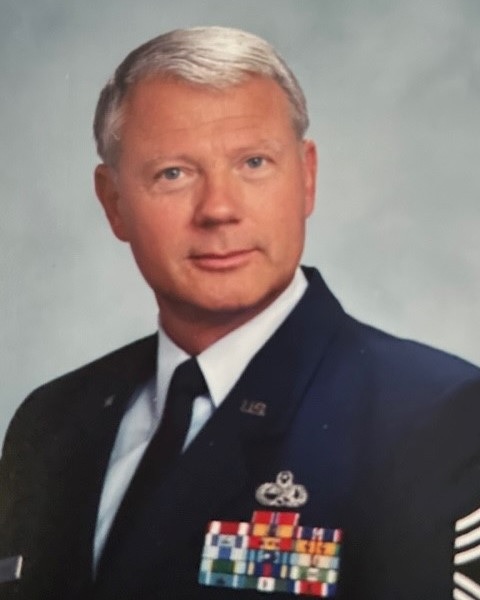 Bruce graduated from Frankfurt American High School in Frankfurt, Germany. He attended the University of Wisconsin, and graduated from Excelsior University with a bachelor's degree in Electrical Engineering. In 1969, Bruce enlisted in the United States Army. After basic training, he attended Quartermaster School in Fort Lee, VA, then deployed to Vietnam. He is a proud Vietnam Veteran! Upon his return to the United States, Bruce enlisted in the Ohio Army National Guard in 1974, then transferred to the Air National Guard in 1986. He retired after over 33 years of serving his country – as Chief Master Sergeant on April 1, 2003. During his tenure with the National Guard, Bruce was a radar engineer with the Federal Aviation Administration (FAA) for 30 + years.
His passions included volunteering with the VFW, the American Legion, Fairfield Fish & Game, and Armed2Defend. He also belonged and volunteered his time at his church Peace Free Lutheran in Canal Winchester.
He was a very proud and loving husband, father, and grandfather. He loved fiercely even if sometimes through his witty sarcasm.
Besides his parents, he was preceded in death by the love of his life, his wife Brenda Ceneskie in 2021.
He is survived by his children, Rhonda (Ken) Mills, Groveport, Lisa (David) Cecil, Canal Winchester, Jennifer (Tony) Masten, Carroll, Michelle (Tim) Linson, Pickerington, Eric (Sara) Ceneskie, Troy, NC; grandchildren, Joshua Mills, Melissa (Justin) Blevins, Hannah Kesig, Magdelana Kesig, Braydn Masten, Blake Badgett, Brooke Badgett, Brynne Badgett, Abby Linson, Katie Linson, Sawyer Ceneskie, Harris Ceneskie; great-grandchildren, Tara, Nora, Wyatt, Caleb, Lucas and Kylee; sisters, Marsha (Randall) Parrott, and Debbie (David) Fazio; many nieces and nephews, and not to mention friends turned family Keith & Madeline Caulkins and A.J. & Carol Schilcher.
Friends may visit 11 am to 1 pm on Saturday, May 6 at the Dwayne R. Spence Funeral Home, 650 W. Waterloo St, Canal Winchester, where a memorial service will follow at 1 pm. Interment with military honors following directly after at Union Grove Cemetery.
In lieu of flowers, please consider donating to one of the following organizations:
VFW, Post 10523, 45 E. Waterloo St, Canal Winchester, OH 43110
American Legion Post 677, 11410 Smith Rd, Lithopolis, OH 43136