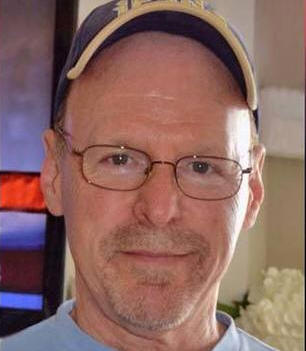 A Mass of Christian burial will be held Tuesday, September 25, 2018, at 10:30 a.m., at 180 7th Street in Columbiana, for Dale J. Voitus, 65, who died on Friday, September 21, 2018, at Hospice House.
Dale was born October 31, 1952, in Youngstown, a son of John and Dorothy (Duncan) Voitus.
He was a 1970 graduate of Poland High School and received his bachelor's and master's degrees from Youngstown State University while working at Home Savings and Loan.
Dale was a United States Navy veteran serving during Vietnam on the U.S. Goldsboro and then through the ROTC program, he joined the United States Army and became a pilot. Dale retired from the Army as a chief warrant officer four and then joined the Ohio Army National Guard and continued to be a pilot, retiring in 2006.
He then went to work for the Defense Finance and Accounting Service in Columbus, as an accountant until he retired in 2015.
Dale enjoyed spending time with his family. He was an avid scholar of history and enjoyed reading, traveling and going to Buckeye football games.
He was married to the former Debra Paloci, whom he married on September 11, 1976.
Dale leaves his wife, Debra; his mother, Dorothy of North Lima; three sisters, Patricia (Blaise) Stanton of Poland, Cheryl ( Mark) Makoski of Poland, Virginia Voitus of Pell City, Alabama and two brothers, Ronald (Nancy) of Columbiana and Kenneth Voitus of Poland. He also leaves many nieces and nephews.
He was preceded in death by his father and his sister, Beverly Voitus.
Friends may call on Monday, September 24, 2018, from 4:00 – 7:00 p.m. at the Higgins-Reardon Funeral Homes, Boardman-Canfield Chapel and on Tuesday, September 25, 2018, from 9:30 – 10:15 a.m. at St. Jude Catholic Church.
Memorial contributions may be made in Dale's memory to the American Cancer Society, P.O. Box 22718, Oklahoma City, OK 73123 or to Hospice of the Valley, 5190 Market Street, Youngstown, OH 44512.